There are lots of activities and events going on in our community and nearby that you may be interested in taking part. We will publish on this page a list of after school, weekend and holiday activities run by external providers.
---
SUMMER HOLIDAY HUBS
Download more information here.
There is a discount code for FSM children, please ask in the office.
All venues have 10 full day and 20 short day places available.
All links have the question about special dietary requirements.
All venues (except Warriner and Cooper School) include the permission request for children over 8 to take part in swimming activities.
Please see the links below:
---
Cherwell Theatre Company
Summer Play in a Day/Play in a Week workshops for children.
Limited spaces are available at just £50 for the week (play in a week) or £5 for the day with bursaries available to those that need them.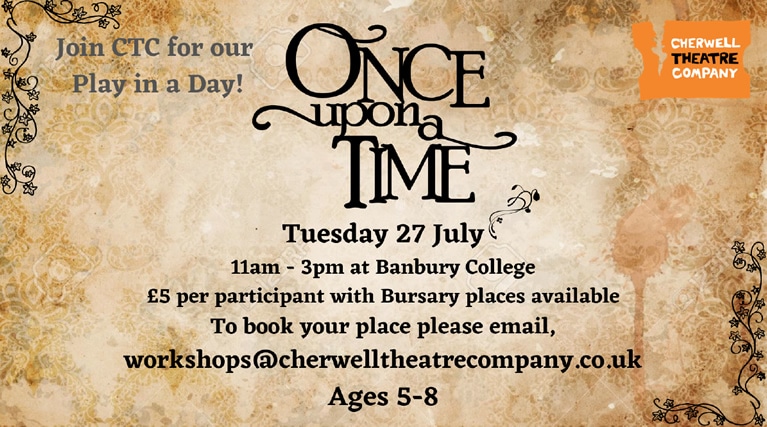 ---

BANBURY TENNIS ACADEMY
Banbury Tennis Club have released their planned Summer Tennis Coaching Programme for the Schools in Banbury.
They will also be giving beginners from any age group a free first lesson and 10% off for signing up.
You can download an information leaflet and application form here:
Summer Tennis Camp 2021
or visit banburytennisacademy.co.uk/camps/
---
Footsteps
Footsteps have produced a guide for parents explaining how to help your child learn how to cope as a pedestrian. Traffic is one of the greatest threats to their lives. Download their guide here: Footsteps Parents Guide
---
Be Active More Often
The FAST card is now up and running which you can use to get a much-discounted session swimming etc. Find out more information here: https://www.cherwell.gov.uk/be-active-more-often
---
Talking Point
A great website to support pupils and parents with speech and language. http://www.talkingpoint.org.uk/