We will be publishing what we are learning during each term throughout the year. Watch this space to see what is happening in Term 1 in and out of the classroom and for useful information for Chestnut and Oak classes.
The Year 6 'What is new and different' presentation is available as a video or to download. Lots of information about life in school including routines, uniform, PE, clubs, homework, expectations, attendance and behaviour.
Football Tournament
A team of our Year 5 and 6 pupils attended a 5-a-side football tournament at Wykham Park Academy and did an amazing job representing the school. The boys team showed respect and positivity towards each other and their competitors and did not lose a single match on their way to winning the competition! The girls team made lots of progress and worked really well as a team to score lots of goals, finishing third in their competition. Well done to both teams!
KS2 Level 2 Cross Country Competition – 29th September 2022
Twenty Year 3, 4, 5 and 6 pupils took part in the Level 2 Cross Country competition at Wykham Park Academy today! They competed with resilience and determination despite the long distance they had to run. They were great team players, cheering one another on and congratulating each other as they finished their races. Well done to Mika who got an amazing 15th place out of over 100 runners and Harmony who was placed 29th in the Year 5/6 Girls race out of over 100 runners! All pupils attending did Dashwood proud and were a credit to our school!
In our next assembly, each of the four teams will be awarded a certificate for teamwork due to their support of one another; cheering each other on; and congratulating their team mates!
Ruby (Year 6) has been awarded the self-belief certificate for her resilience. Despite finding the very long run a challenge, she ran to the very end and never slowed down!
Mika (Year 3) has been awarded the passion certificate because he ran with determination and even had a smile on his face at the end!
Harmony (Year 6) received the determination certificate because she set her sights on running as well as she had the year before and she never gave up. She kept her pace and spirit of determination! Well done Harmony! Arthur (Year 6) also receives recognition for his determination because he kept on running and, despite the challenge of the long distance, was determined to finish in the top half of runners!
A big thank you to Aaidah (Year 5), who should real team spirit, stepping in to the competition to replace a friend who was poorly. Aaidah was a super team player and smiled throughout!
BMX cycle challenge
Some of our Year 6 children bravely took on the BMX cycle challenge this week. They showed determination and were fearless!
The organisers of the Women's Tour of Britain, that finished their Stage 1 cycling event in Banbury town centre, had set up some events that children could access and we were lucky enough to be invited to use the BMX Track!
The Underground Railroad
Year 6 completed some incredible art work last week, where they looked carefully at designs used on The Underground Railroad for communication and tried to replicate the tricky designs.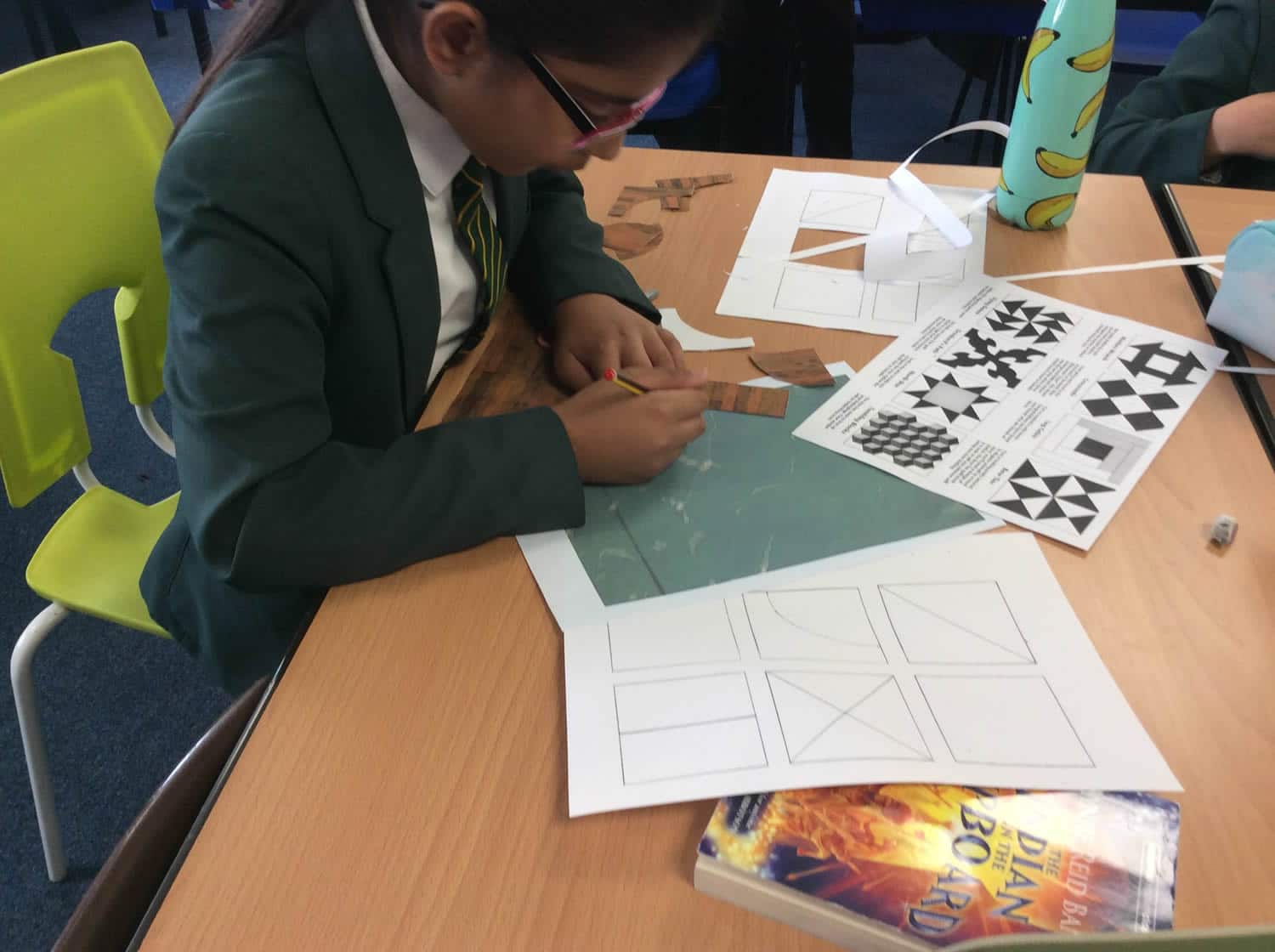 Oak class learn first aid with IMPS
Oak class were lucky to take part in the first IMPs (Injury Minimization Programme for Schools) session this year. Here they learned basic first aid, including how to put people in the recovery position and what to do if there was a medical emergency.
positivity for Year 6
Year 6 have kicked off the year by creating some positive affirmation cards to keep in their trays! Small quotes of positivity will then be readily available for them should they feel they need a pick up in the day! Why don't you try and create some at home too?